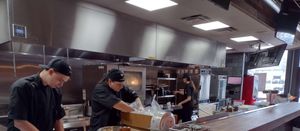 Our Story
Dam Chicken
So how do two computer geeks end up opening a chicken restaurant? In case you didn't know, Dam Chicken was started by Bill Schwartz and Jeff Davidson who also happen to have started Inter-Quest in Beaver Dam. They spend a lot of time traveling for continuing education in the technology industry and have developed a passion for good food.
All this travel has introduced them to all kinds of restaurants and flavors from all over the country, and even other countries! In 2014, Jeff was visiting relatives in Nashville, TN. After having seen a place called Hattie B's on Food Network, he waited two hours in line outside in the hot sun just to try this thing called Nashville Hot Chicken.
Fast forward a year – Bill and Jeff are in Nashville for a training event and, on Jeff's urging they first venture to Prince's, the restaurant that invented Nashville Hot Chicken. The next day they decide to order a bunch of Hattie B's chicken--and I mean a BUNCH of chicken. In fact, they buy a flaming hot suitcase (yes it has flames painted on it) to completely fill with chilled chicken on ice to fly back to Wisconsin so they can figure out how to make it themselves.
Over a couple of beers one afternoon, they joked about starting their own "Dam Chicken" restaurant. Sure enough, the domain name was available, and the name stuck. Over the next three years, they worked on more recipes than just Nashville-style hot chicken and made sure to get friends, family, and of course, Inter-Quest employees to try it.
A restaurant needs more than just food, so while working through recipes they also needed to design a building layout, and everything involved in reconstructing an old building in downtown Beaver Dam (yes, they did all of that too). A lot of challenges, a lot of fun, and today you have Dam Chicken to try. We're happy to invite you to join our fun adventure in food right here in Beaver Dam, WI.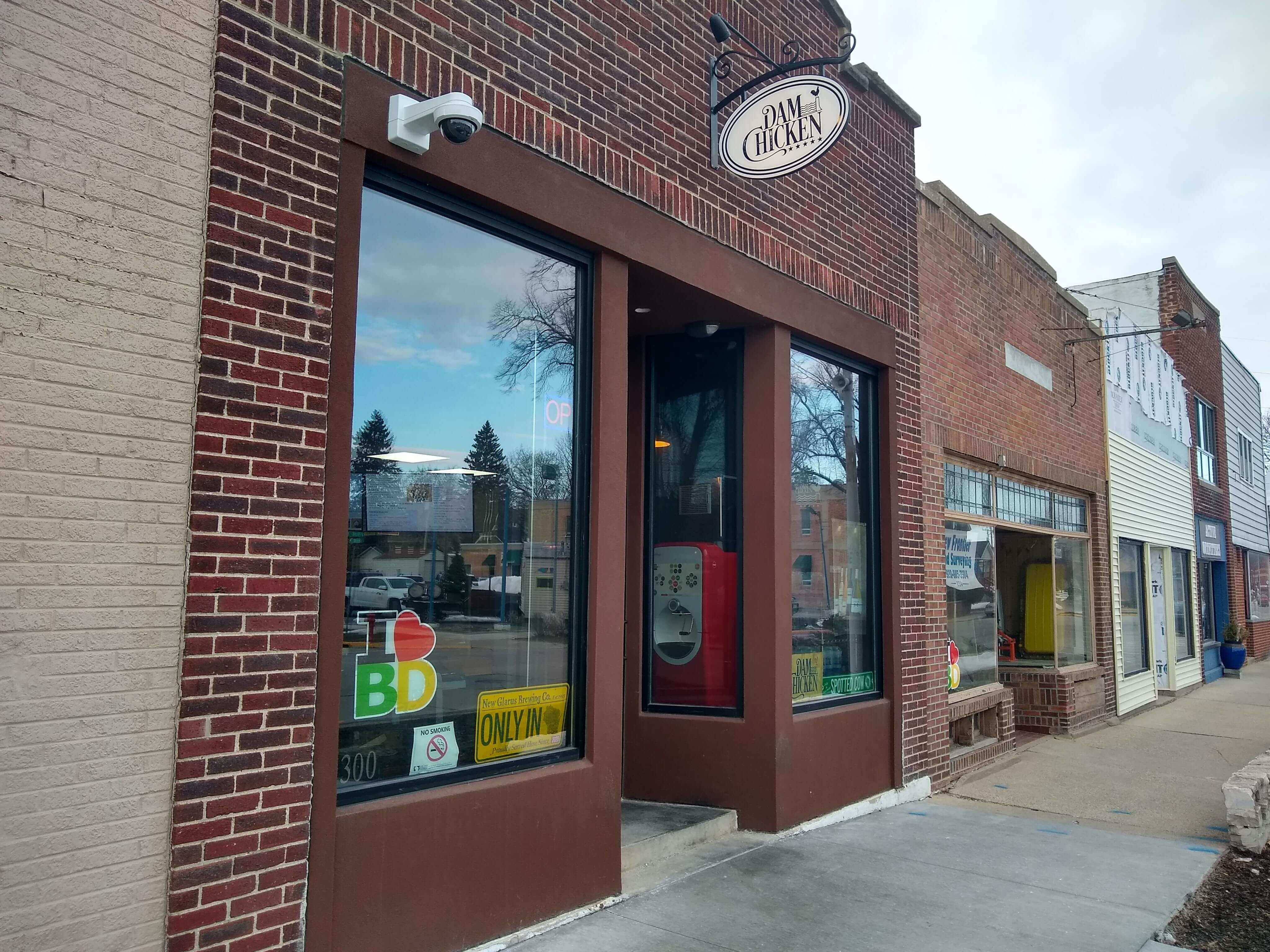 Frequently Asked Questions
The most common questions about how our restaurant works and what we can do for you.
Can I order ahead?

You can order ahead for a meal or for a catering event. Using the link on our website will allow you to order for the same day or up to two weeks in advance. For catering events we offer options outside of our normal menu so please contact us to discuss these types of events.
How long will it take for my order to be ready?

We cook everything from scratch and Chicken takes 13 minutes to fry. Usually, an order is done in 25 to 30 min but when we are busy it can take longer. The online ordering usually has a good indicator of how long we are currently taking for new orders.
What is Nashville style chicken?

We bread and then fry our chicken and then dip it into our house made spiced oil. We then serve this on top of slices of bread which help soak up the additional oil that will drip off the chicken from the dipping process. Check out this article that explains some of its history!
When is Dam Chicken open?

Tues-Thurs: 11AM - 9PM Fri-Sat: 11AM - 10PM
Do you offer catering?

We are happy to cater your event. We also offer custom menu items for catering events so if you want something not on our menu please let us know and we will do our best to accommodate.

See our catering page for more information.
Get in touch
Have feedback? Ideas for recipes you'd like to see? Please let us know!
Hours

Tues – Thurs: 11AM – 8PM
Fri - Sat: 11AM - 9PM

Phone number

Location

300 S. Spring St.

Beaver Dam, WI 53916
Looking for a career? View all job openings.